HIIT
This style of workout class jumped in popularity a few years ago and has been a popular, effective workout class ever since. At Fit Central, we offer you the latest and greatest workout classes available while providing excellent instructors and childcare providers. Come to our Columbia Fit Central today and feel the difference — you'll be glad you did.
How HIIT Works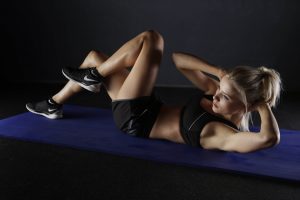 HIIT stands for high-intensity interval training, and it's just like how it sounds: intense. Because of the high intensity of these classes, you can complete the workout in a shorter amount of time than lots of others while getting the same benefits.
During these workouts, you give your all. In quick and intense bursts of exercise you give 100 percent effort, and you then follow it up with short — and sometimes active — recovery periods. Because of this model for the class, you'll keep your heart rate up and you'll burn more fat in less time. You'll also continue burning more calories after your workout is over.
Benefits Of HIIT
It'll increase your endurance. Do you want to run, bike, or swim farther distances? HIIT workouts will enhance slow- and fast-twitch muscle fibers and increase your endurance.
Burns fat and calories faster. Whether you're signing up for our short HIIT classes or you're doing a 15-minute HIIT workout on your lunch break, you'll burn more calories and fat in that time than you would on the treadmill for that same amount of time.
Continue burning fat and calories after you're done. Your body will be trying to repair itself after the workout, so up to 24 hours after your HIIT class, your body will still be burning away that fat and calories.
It's good for your heart. When you're in the anaerobic zone, you may not be comfortable with losing your breath and feeling your heart pound harder and harder. But with HIIT workouts, you get to recover from that quickly with your rest interval! Your heart gets stronger each time you do this workout.
Boosts your metabolism. Who doesn't want an increased metabolism? HIIT workouts help you consume more oxygen and therefore increases your metabolism.
Increases fat loss, not muscle loss. When you're simply doing cardio workouts, you're just burning calories without building any muscle. By doing HIIT, you get to lose weight while maintaining and increasing your muscle.
No equipment required. You can still get your heart rate up and get sweaty without equipment. This is useful for our group classes, but also for those times when you do a very quick 15-minute HIIT workout at home or at the office.
Sign Up For A Class Today
If you're looking for fitness classes in Columbia, we're confident Fit Central is a good fit for you. Our HIIT class will help you meet your health goals, and you can mix it up with our other classes, which range from Zumba to Cardio Maxx to Les Mills Bodystep and more. Each HIIT workout can be scaled to your specific fitness needs and you'll get stronger in no time. Your first class with Fit Central in Columbia is free, so sign up today!